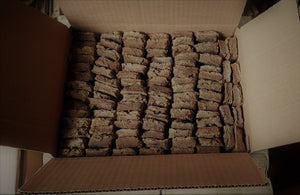 Dried dung from India
Indian dung repackaged into 2.25 lb boxes. Option for 2 boxes at checkout.
CALIFORNIA, ARIZONA, OREGON AND WASHINGTON  WILL BE BILLED FOR EXTRA SHIPPING COSTS BEFORE I SEND LARGE PACKAGES.  SORRY FOR THE HASSLE BUT I AM 74 YEARS OLD AND OPERATE THIS SITE MYSELF.
PLESE BEAR WITH ME, RICHARD.
DUNG SPREADING VIDEO https://youtu.be/2_-9-2Natz0